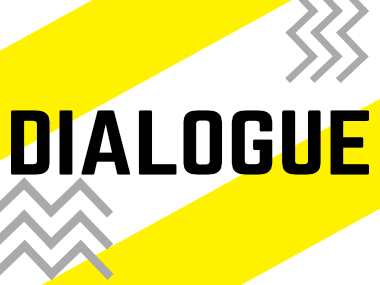 Dialogue is the Festival's a storytelling showcase, where a diverse range of artists tell authentic stories about their experience with social issues, with the objective of engaging an equally diverse audience.
This development initiative offers comedians a chance to write work that is not dependent on punchlines. Including Dialogue within the Festival allows us to engage our regular comedy attendees on more serious and in-depth topics, and develop a new and more diverse audience that may not have traditionally attended the Comedy Festival, or other arts events.
This initiative allows us to offer greater access to the arts to a range of ethnicities and social demographics within Aotearoa, by engaging them with relevant and important issues.
The process leading up to each Dialogue show is a collaborative and inclusive one, where performers write new material for the show and workshop their piece with their peers and industry mentors.
Numerous shows that have gone on to win prestigious awards in the Festival began as ideas explored during Dialogue. Justine Smith's 2016 piece on her adoption evolved into an award winning show. Chris Parker's 2017 performance on growing up gay in Christchurch became his Fred Award winning show Camp Binch.
Performer Quotes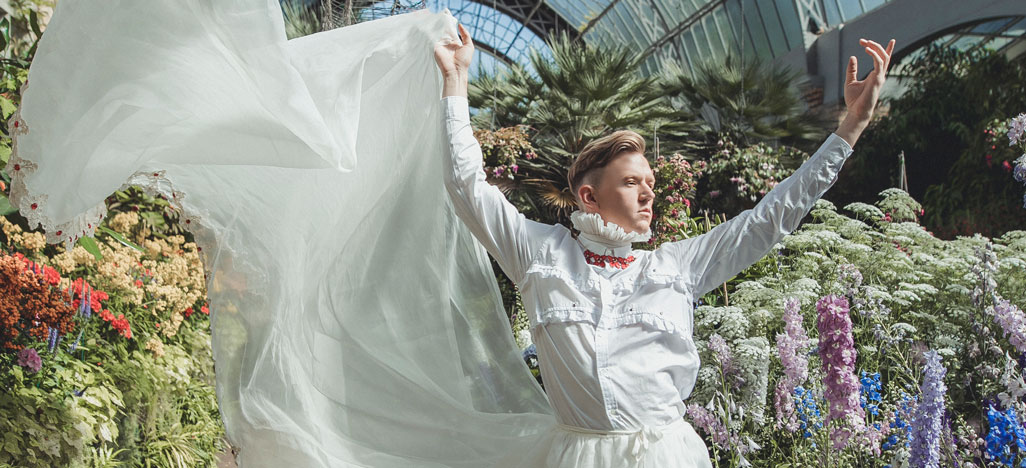 "I was contacted by the NZ International Comedy Festival team last year and was invited to speak at their 2017 show Dialogue: Identity show. It was explained to me that this show is a unique show in the Comedy Festival line up and would provide an exciting and rare opportunity for me as a performer to write and perform some material, a little more personal and heartfelt. With the theme centred around my "Identity", they encouraged me to speak from my truth, with my comedic sensibilities in the hope that other likeminded audience members would connect to the material. The show concept was fresh, exciting and incredibly special. … Since the Dialogue: Identity show I was inspired to take my story and voice further, developing the seed of that idea into a full one hour show for the 2018 NZ International Comedy Festival. That show CAMP BINCH, which went on to a sellout run in Auckland and Wellington and was awarded the prestigious FRED AWARD for Best NZ Show."
– Chris Parker, 2017 Dialogue: Identity performer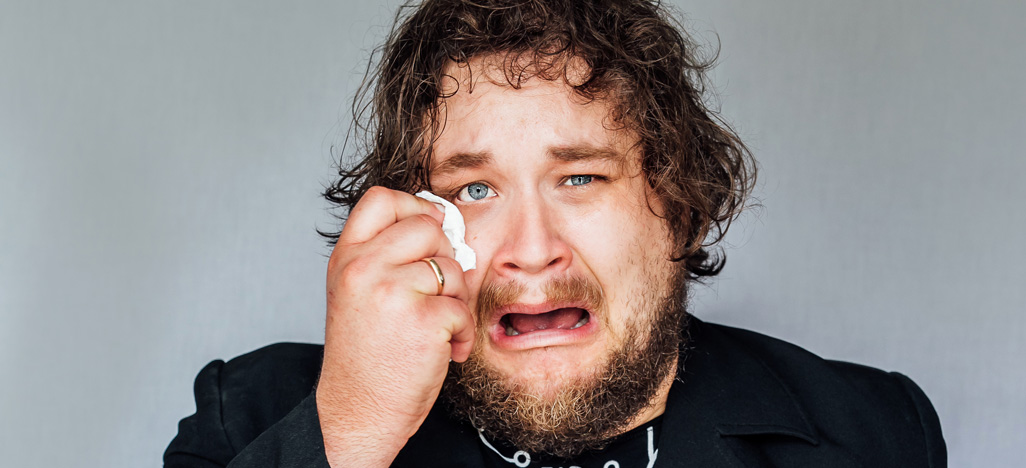 "Shows like Inner Dialogue, which was presented in the 2018 NZ International Comedy Festival, are essential not only for the industry itself but for those outside of it. It gives performers the opportunity to share their struggles, to challenge themselves to lead the important discussion by example and as a result encourages conversations around depression, anxiety and mental illness. For the audience, the conversations presented in shows like Inner Dialogue, gives them a chance to better understand those around them and perhaps hear voices share similar struggles that they themselves can relate to and realise they are not alone. Many people find it hard to put their stories into words and to reach out when they need help. Seeing someone else talk about it can be a huge relief and also provide the opportunity to keep things in perspective." – Ashton Brown, performer 2018 Inner Dialogue
"Dialogue was an opportunity for me to talk about subjects that we're too afraid to broach – terrorism, ethnic cleansing and bigotry. The Dialogue crew was extremely supportive and I got a lot of help in putting together my piece. Dialogue is simply better than any other forum I've been to."  – Mahvash Ali, 2019 Dialogue performer
"Performing at Inner Dialogue at the 2018 NZ Comedy Festival was a powerful experience. Events like this start conversations and challenge the status quo; encouraging audiences to notice and engage with performers as people with stories and experiences beyond what is expected, and encouraging performers to think about their audiences in the same way. Events like Dialogue in the midst of a festival focused on laughter are a chance for all involved to pause and reflect on how comedy doesn't sit in a bubble, but intersects with a wide range of experiences. I really valued being part of it and look forward to seeing how the format grows to meet new conversations in the future." – Ray Shipley, 2018 Inner Dialogue performer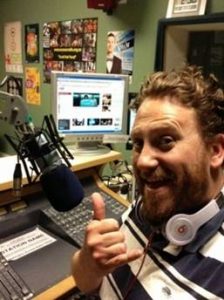 "As a person working in the Mental Health sector, I can not stress enough, how important events like this are. By telling and sharing our stories in a positive, challenging and safe environment, we can connect with people who might need help, while also reducing stigma and discrimination. The power of this show was in telling – when mingling with the crowd afterwards and having so many people come up and say thanks for sharing, as well as talking about their own experiences and how the show helped them to clarify their own thinking." – Dan Crozier, 2018 Inner Dialogue performer
Overview of Past Dialogues
2020 – Dialogue [note: postponed due to Covid-19]
The theme was activism for social causes and societal change, covering a range of topics from climate change and the patriarchy to inequality and racism.
Hosted by Kura Forrester, featuring Toby Morris and Jamaine Ross.
2019 – Dialogue Matters
Dialogue Matters was an open theme, inviting performers to talk about issues they felt were important to them.
Hosted by Pax Assadi, featuring James Roque, James Nokise, David Correos, Livi Reihana, Molly Sockhom and Mavash Ali. Workshops facilitated by James Roque.
2018 – Inner Dialogue
This year's focus was on mental health, exploring our inner dialogue to help make sense of the things we think and feel. We're all human. Sometimes that's funny. Sometimes it's a bit more complicated.
Hosted by Mike King, featuring Jamie Bowen, Ray Shipley, Bree Peters, Dan Crozier, Sonia Grey, Ashton Brown, Cori Gonzalez-Macuer and Romy Hooper. Workshops facilitated by Borni Te Rongopai Tukiwaho.
2017 – Dialogue: Identity
Identity explored the line-up of performers' experiences around their heritage, upbringing and where they felt they fit within their communities. By bringing people together to celebrate our perspectives, we recognise collective experiences and grow understanding.
Hosted by Jackie Van Beek, featuring Chris Parker, James Nokise, Livi Reihana, Amanda Kennedy, Sam Brooks, Randa, Angella Dravid, Tourettes (Dominic Hoey) and The Fan Brigade. Workshops facilitated by Jackie Van Beek and Jesse Griffin.
2016 – Dialogue: Mum's the Word
We all have stories about our mothers and those stories our mothers told us. Ones we cannot forget. Ones we 'forgot' to tell them. Ones we really wish they'd forgotten to tell us. Dialogue: Mum's the Word rejoiced in mothers and all their glory on Mothers Day.
Hosted by Michèle A'Court, staring Evie Ashton, Rachel Roberts, Kathryn Burnett, Sarah Harpur, Julia Deans, Rachel Rouge, Katherine Kelly, Clare Kerrison and Justine Smith. Workshops facilitated by Michèle A'Court.
Reviews
"It's a bold show with an important message that pushes the norms of comedy. If you're open to walking a mile in someone else's jandals and having a laugh or a cry along the way, then this is the show for you. This is comedy that matters." – Dialogue Matters 2019, The Speakeasy
"Each speaker addresses an issue relating to the debate on mental health, whether it be deindividuation, community, validation, managing or avoiding grief, medication, or government underfunding, but the denominator is constant; we need to do more." – Inner Dialogue, 2019, Theatre Scenes
"Their truths on the topics of depression, things mothers shouldn't say and growing up in an adopted family were unleashed on the packed audience." – Dialogue: Mum's the Word 2016, Tearaway