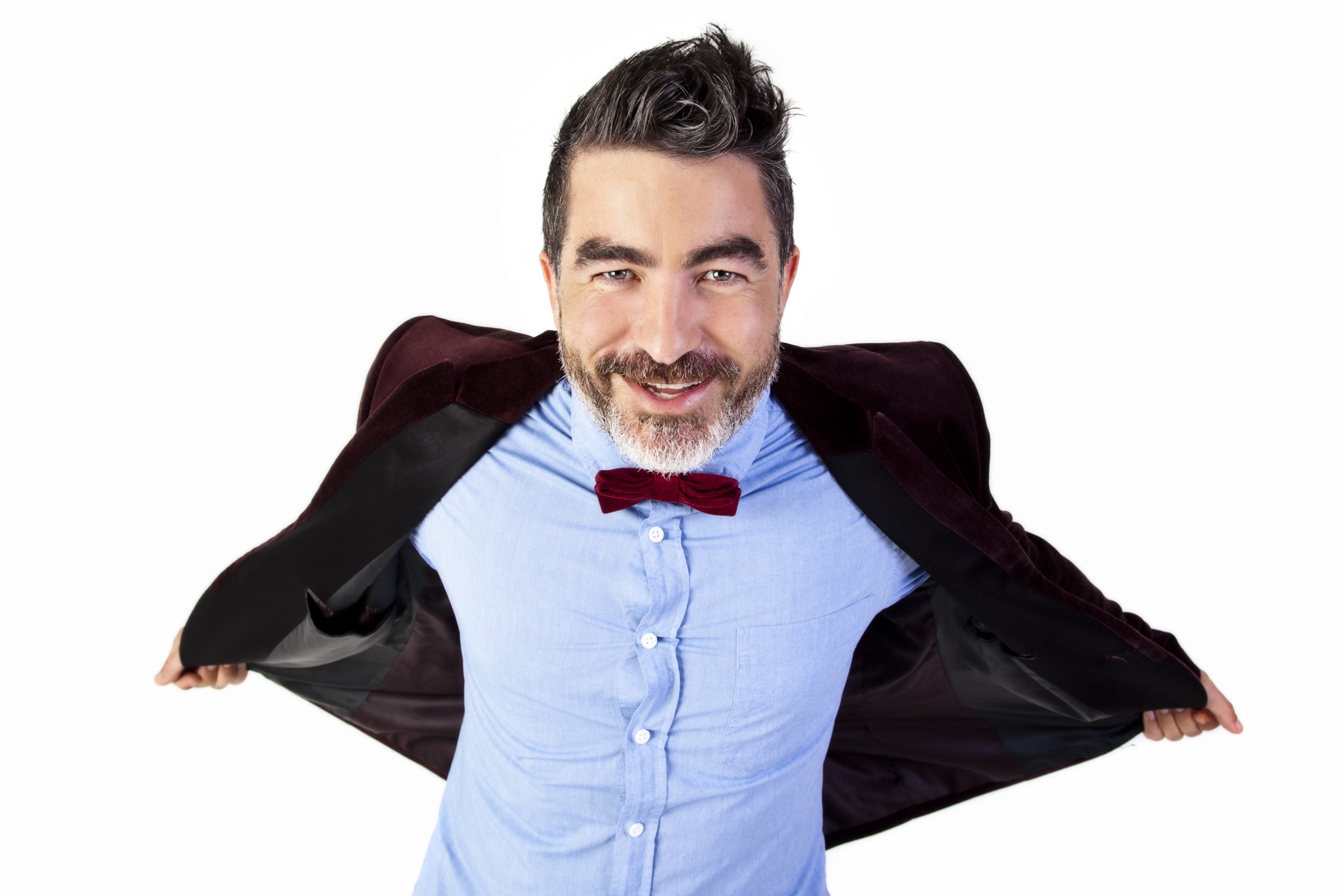 Dai Henwood is one of NZ's favourite comedians, both on television and as a stand-up. He started performing comedy while studying at Victoria University in Wellington, but got his first big break on TV2's Pulp Comedy, for which he won the award for Best New Face in 1999.
In 2002 he was awarded the Billy T, which spurred him on to take two new shows on international tours in 2004 and 2005. In this time, he performed in Tokyo, Edinburgh, and Melbourne. He describes his season in Edinburgh as "a disaster", but states he is "very proud of not giving up. . . I stood strong, I worked and then things started to take off."
Back in New Zealand to perform at the NZICF, Henwood won the Fred Award for Best New Zealand Show in 2007 with Dai-namic Scenario. Following this win, he was invited to perform in Montreal's Just For Laughs Festival, including in their televised Gala special.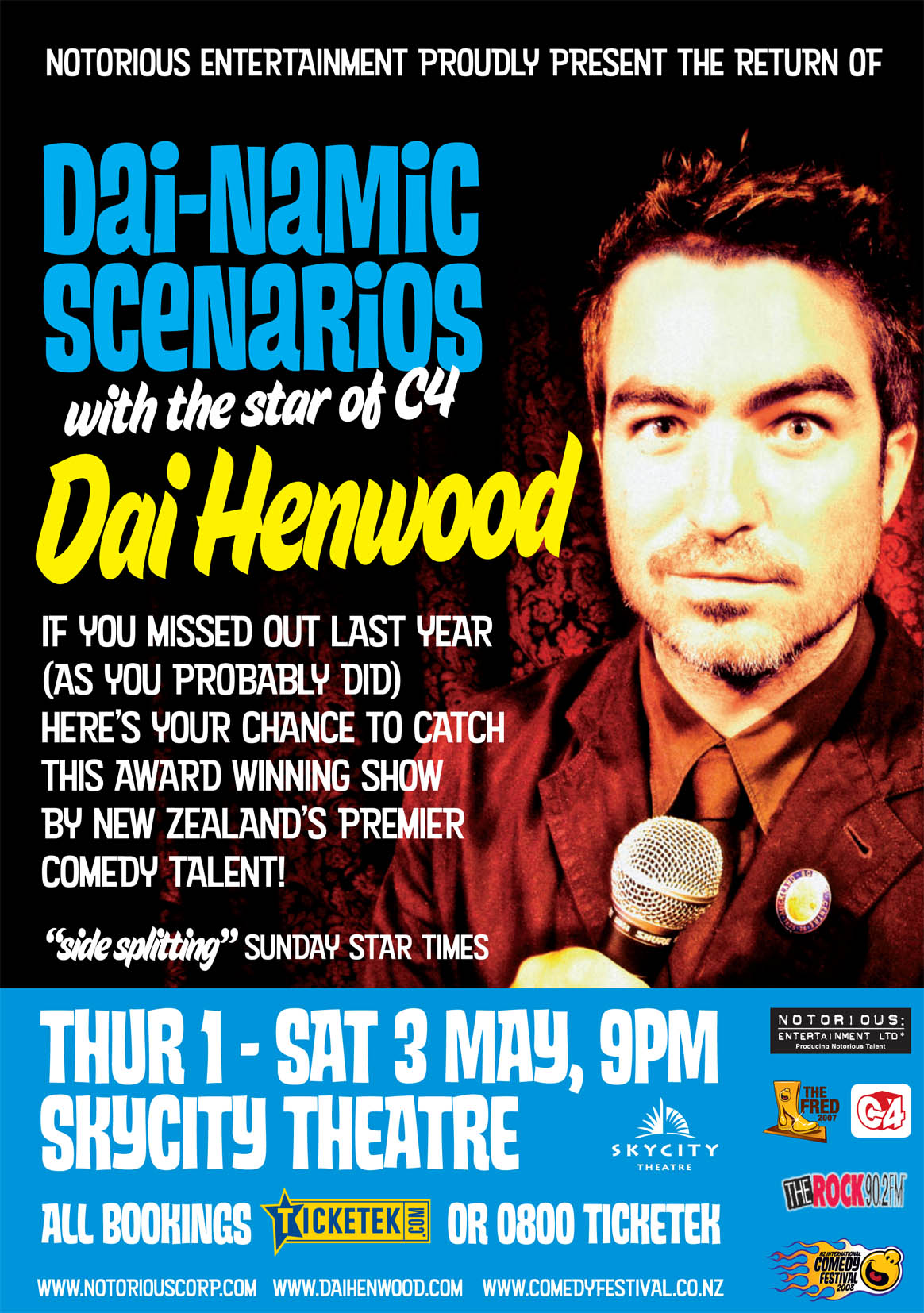 Since 2009, Dai has been a household name , instantly recognisable from his role as captain of Team Two on TV3's 7 Days. That same year, he released his first DVD special, Dai Another Day, which was followed by Adapt or Dai in 2013.
His television work expanded to include hosting Dancing with the Stars in 2018, and during the COVID-19 lockdown of 2020, he started home-based comedy show Dai's House Party to bring comedy to those stuck at home and unable to see live stand-up.